While this year's Influencer Marketing Days conference seems to be quite some time away – the exact dates being September 25-26, 2017 – there is no reason to procrastinate with your registration.
Super Early Bird Flies Away Next Week
Exactly one week from now – at the end of the day on Friday, April 21 – passes priced at Super Early Bird rates will fly away… to never return back!
But why wait until later in the year when you can save as much as $500.00 by registering super early?! Register before it's too late, and spend your savings elsewhere.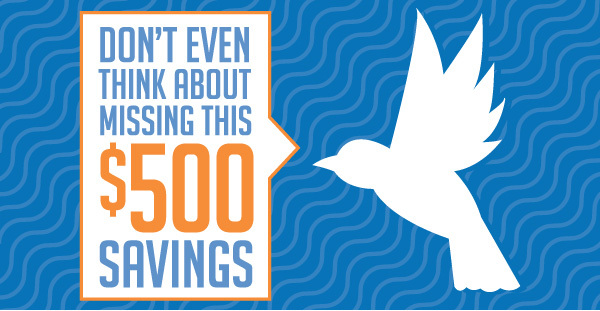 Now that the call for speakers has closed, the agenda is being formulated, and should be published by the end of the month. For an idea of what to expect you may view our previous show's agenda, but keep in mind that in 2017 we will have two tracks, which means significantly more sessions with top-notch content to absorb. New influencer marketing networking opportunities, as well as a much larger exhibit hall, will also be part of our 2017 conference.
Hope to see you in New York this autumn!
Register today to save those $500.00.