Influencer Marketing Days Conference - New York -

Day 1 - Monday, September 25th, 2017
Registration & Networking Breakfast
Welcome remarks from the conference's founder and chairperson.
MORNING KEYNOTE PANEL:
A panel discussion with diverse companies will dissect their success stories of working with influencers for content creation and building brand awareness. Nick Lamothe of Reebok, Jennifer Dwork of Book of the Month, and Mike Filbey of Butcherbox will discuss the strategies they have employed for success, the pitfalls they have experienced, and what they see for the future of this provocative marketing channel.
Moderator
Speakers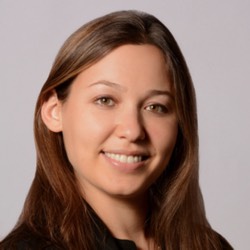 Head of Content & Partnerships
Book of the Month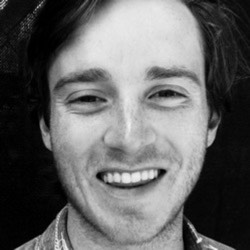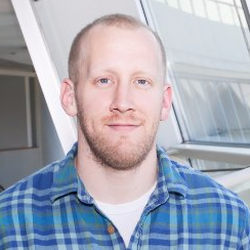 Senior Marketing Manager
Reebok
Exhibits & Morning Coffee Break
As a part of the Facebook Marketing team in 2010, Kevin Knight had a front row seat to the potential of influencer marketing. It was a technology offering the hope of unprecedented scale from person-to-person interaction. After joining Pinterest in 2013, Knight saw influencer marketing morph into a reach tactic as marketers sought to advertise on platforms that had yet to launch full-scale ads. Today's pay-to-play influencer marketing is unsustainable. Its promise of authentic influence has instead turned into a paid reach vehicle. In this session, Experticity CMO Kevin Knight will discuss how there's still time to course correct.
How do you use magnetic messaging to vault beyond your marketing challenges and achieve the outcomes you desire? If you want to make a greater impact through all forms of communication both online and off, this presentation is for you. Learn how to create connection and build rapport with your audience, establish authority and credibility, and elevate your audience's level of trust in you, regardless of the media you choose to deliver your message. Discover 3 critical keys to making your message magnetic, and use the power of your message to lead, motivate and inspire others, to facilitate change, make more sales or make a greater difference.
From startups and small businesses to established market leaders and dominating players, every business wants to see long-term, sustainable growth. Learn how well-planned Influencer Marketing strategies can play a key role in fueling that type of growth within your current market and as you expand over and over again into new markets.
Influencers don't just exist outside of the organization. The social brand (positive or negative) (active or inactive) of the key executive has a direct impact on the internal advocacy of the people they lead. When an executive is proactive in developing him or herself into a thought-leader online that drives interaction among employees , stakeholders and shareholders, the company benefits in multiple ways from higher talent acquisition to an increase in online brand awareness to content marketing engagement at every level of the organization. In this interactive session, executives will walk away with the building blocks of creating themselves as an online influencer.
AFTERNOON KEYNOTE PANEL:
Social media and digital communication rules, strategies and approaches change weekly, continuingly recreating the playbook for success. How do Influencers deal with this continuous change when their business is dependent on these platforms and consumers changing habits? What are their hints, tips and hacks for staying ahead of the curve. Hear it first hand from successful influencers, which platforms, content formats and new tech they find the most successful for them and most engaging for their followers, what do they see coming next, and how brands can be most successful in the Wild West of influencer marketing.
Moderator
Speakers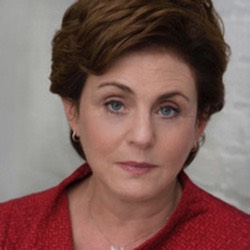 Founder
likeabossgirls.com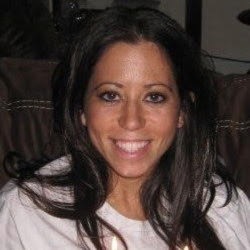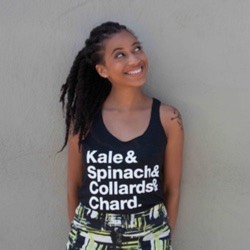 Co-Founder
Food Heaven Made Easy
Platinum Sponsor Presentation:
The Session Description will be available shortly.
Media consumption is moving from traditional outlets to other platforms. Explosive growth for social media and declining TV viewership means that advertising dollars are migrating with the eyeballs. Due to popularity and reach of platforms like Instagram, Snapchat, YouTube and even a resurgent Twitter, brands are partnering with "influencers" to help the grow through views, impressions and "likes." Online advertising is an active legal enforcement area and influencer marketing presents potential legal issues. Legal compliance requires appropriate and adequate disclosures. Attendees will learn (1) what disclosures are required for influencers, (2) what constitutes adequate disclosure, and (3) insight into the current trends in consumer protection enforcement actions.
Starting a podcast is a massive venture. But to have successful content, you need to have the big names to be interviewed. The interview is the easy part, it's getting them to agree to be interviewed that is tough. I will show my techniques on making big asks to big names, and why you should too. When we ask for big things, we are more likely to get big responses. Don't take the rejection that will inevitably be faced too personally. Brush it off, and keep going. If it's something, or someone, that you still want, tenacity and resiliency will have to play. And that's the key to getting the right people to be incorporated into your brand.
Exhibits & Afternoon Break
Hearing how the most popular brands engage with influencers is inspirational, but how do you develop an influencer marketing program without a Fortune 100 budget? Large brands have entire teams that manage influencers - how do marketers at startups navigate and build an influencer network while wearing many other hats? In this session, you'll walk away with the keys to start and scale an influencer program, including: (a) narrowing your channels of focus, (b) tools to make your search easier, (c) maintaining your database, (d) jump-starting and building relationships. Learn from Silicon Valley startup Nima, who was in the trenches and leveraging influencers to build buzz before their first product launch.

Email marketing is one of the most effective ways to reach customers today. According to the Direct Marketing Association, for every $1 spent on email marketing, the average return on investment is $44.25.
For many marketers and business owners, email marketing is (and will continue to be) the most important channel any business can use to continually get their name in front of their past and present clients. It's consistent, targeted, effective, inexpensive and is the #1 activity on the internet – even over using a search engine. It's also the #1 activity on mobile devices.
After claiming a $2 billion market share in 2016, influencer marketing will continue to rise significantly in 2017. That being said, there is a divide between those implementing data to target niche influencers for higher engagement, reach and amplification, and those unaware of best practices investing in celebrities without auditing their audience demographics. For example, U.S. brands continue to partner with Kim Kardashian, yet 70% of her audience reside outside the United States. The nature of social media consumption in an already saturated market means there needs to be a push towards partnering with targeted influencers for elevated traction within a specific audience demographic.
Philip will be discussing how influencer marketing is merging together with brand advocacy and how influencer marketing should focus on micro-influencers and grassroots influencers (existing brand advocates) in order to maximise results. Influencer marketing is no longer about reach alone - we need to focus on combining influencer content with authentic content creation & UGC (actual ugc, created by communities). Philip has been featured in PR-week, The Telegraph & The Huffington Post and his LinkedIn articles have gained traction, especially his posts on the impact of micro-influencers.
Discover what it takes to be an authority within any niche market through the use of content marketing and providing value to your audience. This presentation also include actionable tips and case studies to implement on your own.
Wrap-up of the conference's first day.
End of First Conference Day
Influencer Marketing Days Conference - New York -

Day 2 - Tuesday, September 26th, 2017
Registration & Networking Breakfast
Day two opening remarks by the conference's founder and chairperson.
MORNING KEYNOTE:
When it comes to effectiveness, Influencer Marketing and Content Marketing drive the most value for brands and agencies compared to all other forms of marketing and advertising investment. "State of the Creator Economy", now in its seventh year and known previously as "The State of Sponsored Social," is the industry-leading independent view of both the influencer and content marketing categories from the vantage points of creators, consumers, and marketers. During this session, key findings will include Content and Influence rating effectiveness, increased spending reports, snackable investments strategies, regulatory violations and market potential of Content Marketing.
Exhibits & Morning Coffee Break
Regardless of how you are paying influencers, how you measure influencers is the most important component of a successful influencer marketing strategy. Social signals such as likes, views, and shares are no longer acceptable criteria for success. Todd will detail how to successfully track, measure, and compensate influencers based on comparable marketing metrics and business KPIs. These metrics can help both brands and influencers drive more accountable results and create stronger partnerships.
Having Radical Influence helps you stand out, be heard, and be seen like never before! When you have Radical Influence, people listen to you, respect you, care about you, and take your message to heart. People will automatically crowd around you, wanting to be part of your network. And most importantly, you attract other high level influencers who connect you with the people you need to know to bring your dreams to reality.
Clarins has been a leader in luxury skin care for over 60 years. The US marketing team wanted to extend on initial success found in a 2016 influencer campaign, #worththewrinkle, by leveraging influencer efforts as part of their ongoing marketing mix– both to drive social awareness and produce authentic content for owned channels. Maria Bertorelli, VP Marketing of Clarins and Matthew Myers, CEO of Tidal Labs will walkthrough how an "influencer CRM" automates relationships with influencers to produce 100s of high-quality posts, pictures and short videos each month. Attention will be paid to ROI & efficiency improvements for influencer efforts managed either in-house or with partner vendors.
Speakers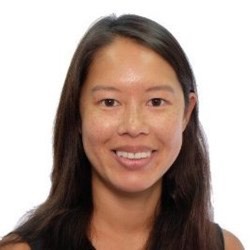 Director Digital Media
Clarins USA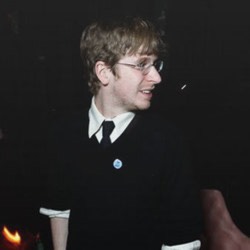 Co-Founder & Chief Executive Officer
Tidal Labs
As a company in the past 18 months we've collectively worked with over 1,000+ influencers, in over 300 branded campaigns. A recent campaign with Topps Digital, Kairos increased their DAU by 350%, monthly revenue by 300% in just a seven day period. This campaign generated over 27m+ YouTube Views, with millions of impressions on social. This app then reached #1 in the UK, #1 in Spain and #2 in the USA Sports section. Topps have re activated Kairos on all their apps since. A recent campaign with Gameloft, Kairos generated over 10m+ YouTube Views, propelling the app in the appstore, with a huge success for the client. Gameloft have re activated Kairos on further apps since.
Micro-influencers are receiving increased recognition for their critical role in effective influencer marketing. That's because they reach a specialized audience, because their communities are highly engaged, and because they often hold more clout among their followers. The Motherhood has recognized and communicated the value of micro-influencers for more than 10 years -- well before influencer marketing became what it is today. This presentation will delve into the true value proposition that micro-influencers can offer brands, and will share best practices for communicating their value to clients and working with them effectively.
Using concrete data from leading international brands, we will present on how long-term influencer relationships improve overall marketing ROI and allow brands to enter new global markets with a sense of recognition, trust and loyalty. We have actively managed influencer relationships for multiple types of campaigns, including influencer events, newsletter content campaigns and long-term social media collaborations, allowing us to personally assess what has worked for brands and organizations like government. Our presentation will show the results of some of these campaigns, focusing on how a long-term, relationship-based approach to Influencer Marketing has improved ROI.
Exhibits & Afternoon Break
Content marketing is creating a content strategy (from content creation to amplification) geared towards influencing not only your potential customer but also people who can influence your potential customer. Content should thus thus be placed in the very center of any influencer marketing campaign. It's the most powerful way to draw influencers to your brand and then turn them into advocates. This session explains how.
There has been little research work done to date that digs deeper into better understanding how to optimize impact from influencer marketing and video content. gen.video and Geometry Global are unveiling the first ever results of a broad survey of more than 1,000 shoppers to aid brands and influencers on what types of content, which platforms and what level of audience size have the greatest impact on purchases. The study used traditional survey techniques, and advanced facial coding technology to observe respondents as they watched different types of influencer videos, including reviews, lifestyle and charitable to measure impact, brand engagement and purchase intent.
The influencer landscape is incredibly crowded and it only continues to overflow with more branded content. Unfortunately, it's filled with transactional engagements, miscast influencers, and a redundant oversaturation of content that all looks and performs the same. Now, more than ever, the only way that a brand can succeed in the digital space is to approach influencer marketing with a laser-focused strategy and plan of optimization. Supported by case studies showing the direct impact on brand's marketing goals, we will share the do's and the dont's of influencer marketing and reveal the one, almost magical, thing that the most successful brands are doing to win with influencers.
Live video is a powerful medium. It's unpredictable, captivating and viral by nature. It's no wonder influencers are turning to live to engage their followers and why brands are starting to incorporate it into their marketing strategies. Live video is a unique category sandwiched between traditional TV and social media. What makes live video different than recorded, is that it allows for interaction and the ability to bring viewers into the program in real time in a way TV or recorded video can't. For this reason, live video requires a new set of rules and batch of influencers. We will focus on a brand case study showcasing real data, conversion and the power of live video!
In the age of social proof, more than 75% of the sales conversation now happens before sales people have the chance to enter the discussion. Online review sites have amplified the power and potential of word of mouth. We no longer need to know each other to trust each other's opinions about purchase decisions. Enter the Advocates! Advocate marketing focuses on building relationships with active, happy customers who are ready, willing and able to share their story about your product and services.
Word of mouth is the oldest form of marketing, and Influencer marketing is just WOM in the digital form. As an industry, IM started as a PR activity aligning PR success metrics, but now generally resides within digital teams where proof of ROI is a must. With more brands turning to IM, Jenni will look at the transformation of IM from PR to digital. She will also address challenges that brands are having head on and discuss engagement metrics, data and most importantly tools that allow brands to capture actionable metrics around sales, purchase intent and more.
Concluding remarks by the conference's chairperson.