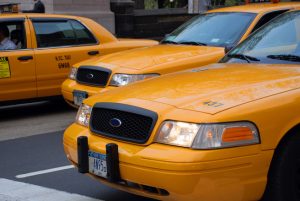 On September 25-25, 2017 the original Influencer Marketing Days conference is going to return to New York City – to hold our second annual show right in the heart of Manhattan.
This time around, the conference will feature two tracks packed with learning and laser-focused networking.
We are targeting both marketers looking to make the most of their influencer marketing campaigns, and influencers seeking to optimize monetization of their clout.
Even thought we have already received quite a volume of speaker applications, we're still wide open to more submissions. We are looking for practical, case study-based presentations from both sides: advertisers leveraging influencer marketing, and influencers facilitating advertisers' success through their campaigns.
If you are interested in speaking at Influencer Marketing Days 2017, check out our Speaker Guidelines and submit your speaking proposal via the Call for Speakers form by March 31, 2017.
Glancing through our 2016 agenda may yield some ideas, but, as mentioned above, keep in mind that this year we're looking to help both advertisers, and influencers.
Again, our 2017 Call for Speakers for September 25-26 closes in just 10 days — on March 31. Don't miss the deadline!