It's not a question of whether to pay influencers for marketing you, or not (as their time and effort deserves to be rewarded), but rather: how to adequately compensate for influencer marketing?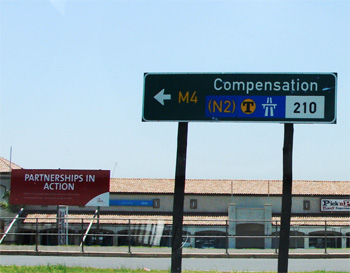 Earlier this month I read an article which suggested that, unlike other compensation models, the "influencer model" presupposes that advertisers pay influencers a "flat fee to promote the brand." I disagree. In fact, as written in my Influencer Marketing vs Advocacy and Affiliate Marketing post, I do not believe that it's correct to limit influencer marketing to a payment model. It is a type of marketing which employs an array of payment models.
In today's post I would like to cover the different types of compensation arrangements that are worth considering as you are strategizing your next influencer marketing campaign. There are 5 avenues to explore here:
1. Monetary Compensation
According go GroupHigh's 2015 report on "Compensating Influencers while Maintaining Consumer Trust," 69.7% of U.S. influencers prefer monetary compensation over all other types of remuneration. This makes a strong case for interweaving this method into your influencer marketing efforts. Having said this, it doesn't have to be the only way you compensate them.
2. Free Product/Service
The above-quoted report also revealed that 11.5% of influencers want to receive "free products to see if" they "like the brand." Be it a physical product, a software, or a service that you provide, be prepared to give them away to onboard and activate your influencers.
3. Pay per Sale/Lead
Traditionally known as an "affiliate marketing model," this one presupposes ongoing payouts to the influencer — every time the visitors that they refer perform an action desired by the advertiser. The most commonly used arrangement is pay-per-sale (whereby influencers receive a percentage of every order that they refer), followed by pay-per-lead model (where advertisers pay a flat amount per every referred lead).
4. Pay per Engagement
Earlier this year, Social Circle suggested using a cost per engagement model to align advertisers' expectations and goals with influencer-driven performance. Which of the "engagement" metrics will be used is something that brands want to set forth at the outset of their agreements with influencers. Examples may include a view of a video on YouTube, a link click in an influencer's Tweet about your product, a "like" of your Facebook page driven by an influencer, and so on.
5. Intangible Compensation
A 2015 survey by Augure entitled the "State of Influencer Engagement" revealed that influencers are most motivated to work with brands which help them (i) strengthen their status as opinion leaders and increase their reach, (ii) improve content quality, and (iii) shape their own image. So, in addition to all the tangible motivators listed above, make sure that you also help them achieve these important objectives. This will be a perfect final brush stroke to crown your influencer engagement efforts.
So, there you have it… Five ways to compensate influencers for investing their time and energy into marketing your brand, product, or service.