NOVEMBER 14-15, 2016 ∙ TKP CONFERENCE CENTER ∙ NEW YORK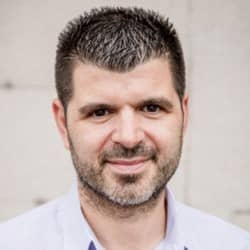 Max Ciccotosto
Head of Global Growth
Mediarails
Max is founder of Mediarails - the leading digital partners growth and engagement platform for advertisers. Previous to founding Max was the Head of Global Growth at Lightinthebox (LITB), where he managed a team that oversaw 200+ marketing channels. Prior to LITB Max was the VP of Product and Growth at
Lockerz, which acquired Wishpot - a leading social commerce platform where Max was the CEO. Max held senior management positions at Microsoft. Head's an active startup advisor and he is trying to finish his first cooking book.
Information about Max Ciccotosto's session will follow soon.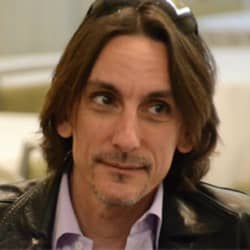 Todd Crawford
VP Strategic Initiatives
Impact
As a co-founder, Todd Crawford evangelizes the opportunities presented by a multi-channel approach to the performance model. Prior to Impact Radius, he served as vice president of sales and business development for Digital River's affiliate network, oneNetworkDirect. Todd also contributed to the founding team at Commission Junction in 1998 and led its business and sales development efforts as vice president for more than seven years.
Information about Todd Crawford's session will follow soon.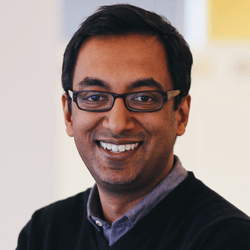 Apu Gupta
CEO
Curalate
Co-founded Curalate, Inc. and serves as its Chief Executive Officer. Mr. Gupta has a background in both startups and established ventures encompassing strategic management, marketing, sales and operations. He worked in the technology, financial services, and industrial chemicals industries, and also has exposure to the pharmaceuticals and aviation sectors. He served as the Chief Marketing Officer for MedPlus Health Services Pvt. Ltd. and also served as its Chief Operating Officer, North India since March 2007. Mr. Gupta was responsible for leading MedPlus expansion into Northern India and also heading marketing efforts nationwide for MedPlus Health. Prior to joining MedPlus, Mr. Gupta spent seven years in a variety of strategy, sales, and marketing roles in the United States, where he focused on launching and building new products, services, and organizations in the financial services and technology sectors. Mr. Gupta also served at Arthur Andersen, American Express and WebEx Communications. He holds an MBA from the Wharton School of Business and an undergraduate degree from the University of Texas at Austin.
Information about Apu Gupta's session will follow soon.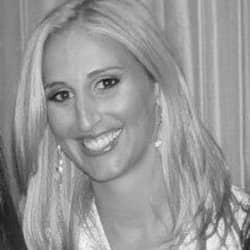 Lindsay Hittman
President
BrandCycle Inc.
Lindsay Hittman is the Co-Founder and President of BrandCycle Inc., an affiliate platform that strategically connects lifecycle retailers with high quality content and influencer partners. Lindsay has extensive background in online customer acquisition where she previously served as the Director of Digital Strategy and the Director of Product Development at Acceleration Partners working internally to develop and launch new business extensions and services. Her background and interest in retail and e-commerce was launched in product development and consultancy roles for Macy's and Bloomingdales. Lindsay holds a BA from the University of Pennsylvania.
Information about Lindsay Hittman's session will follow soon.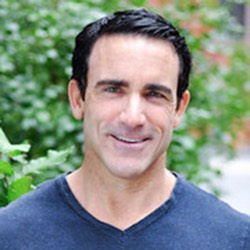 Tom Holland
CEO & Founder
TeamHolland LLC
Tom Holland, MS, CSCS, CISSN is the CEO & Founder of TeamHolland LLC, a fitness-consulting company. An internationally-recognized fitness expert, Tom is an exercise physiologist and certified sports nutritionist. The author of numerous books and the host of best-selling fitness DVDS, Tom is also an elite endurance athlete with 23 Ironman triathlon and 70 marathon finishes around the world. Tom has worked with such companies and teams as Nautilus, Gatorade, McDonald's, The New York Jets, Vega, Nissan, Merck, PowerBar, NordicTrack and Timex. Tom is a frequent guest on The TODAY Show, Good Morning America. FOX & CNN.
Information about Tom Holland's session will follow soon.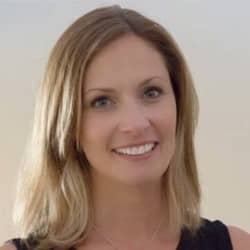 Rachel Honoway
Partner
Rust Built Ventures
Rachel is a partner at Rust Built Ventures, a firm that provides growth strategies and executive management and coaching for SaaS developers and digital media companies. She is currently serving as the President of the Performance Marketing Association Board of Directors. Rachel has been in the performance marketing industry since the late 90's helping merchants launch new programs, assisting affiliates in starting their businesses and has been a part of developing technologies that help affiliates, publishers, bloggers, merchants and advertisers optimize their interactions and maximize the return on their relationships.
Information about Rachel Honoway's session will follow soon.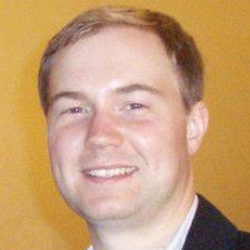 Zac Johnson
CEO
MoneyReign Inc
Zac Johnson is an entrepreneur with more than 20 years of experience in the world of online marketing and branding.
Information about Zac Johnson's session will follow soon.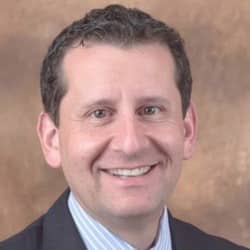 Gary Kibel
Partner
Davis & Gilbert LLP
Gary Kibel is a partner with the law firm of Davis & Gilbert LLP (www.dglaw.com). He practices in the areas of Digital Media, Advertising/Marketing and Privacy law. Gary regularly advises interactive companies, advertising agencies, media providers and other commercial entities regarding transactions for interactive advertising, behavioral advertising, social media, programmatic media buying, mobile marketing, affiliate marketing, data collection and usage, and other emerging products and services. He also serves as General Counsel to the Performance Marketing Association. Davis & Gilbert is widely regarded as the premier law firm in the U.S. representing advertising, marketing and promotions agencies, from specialized shops and ad tech companies to the largest advertising holding companies in the world. Prior to becoming an attorney, Gary was an Information Systems Analyst with Merrill Lynch.
Information about Gary Kibel's session will follow soon.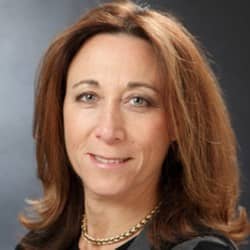 Karen Koslow
Managing Partner
Wellness Amplified
Highly accomplished strategic marketer and entrepreneur with proved talent for envisioning and developing ideas into successful businesses and building peak-performing teams to support those growing businesses. Fueled by a passion for health + wellness and keen sense of the changing marketing landscape, Karen co-founded Wellness Amplified, the only influencer marketing company solely devoted to the health, wellness + nutrition verticals. Karen is the former Founder/CEO of Think 360, a nationally recognized integrated marketing agency and its health + wellness strategy arm, Antidote 360, both highly regarded for their multichannel big idea campaigns.

Information about Karen Koslow's session will follow soon.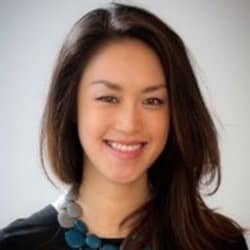 Kamiu Lee
Head of Business Development & Strategy
Bloglovin'
Kamiu Lee is VP of Business Development & Finance at Bloglovin', a cross-platform content discovery platform that aggregates users' favorite fashion and lifestyle blogs into a single beautiful feed. Bloglovin' also partners with hundreds of brands through Activate by Bloglovin'-- the world's leading influencer marketing platform, with access to 1M+ registered influencers. At Bloglovin', Kamiu is responsible for business development, finance and overall P&L management, as well as new strategic initiatives. Prior to Bloglovin', Kamiu worked in Business Development roles at Rent the Runway and Refinery29, as well as in early-stage investments at Gotham Ventures. Kamiu started her career as an investment banker at HSBC Securities, based in New York, London and Sao Paulo, where she focused on M&A and equity fundraising for consumer and media clients. Kamiu holds a B.S. in Finance & Accounting from Boston University and an M.B.A. from Columbia Business School.
Information about Kamiu Lee's session will follow soon.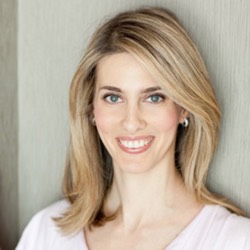 Jessica Levinson MS, RDN, CDN
Founder
Nutritioulicious
Jessica Fishman Levinson, MS, RDN, CDN is a registered dietitian nutritionist and the founder of Nutritioulicious, a New York-based nutrition communications and consulting business with a focus on culinary nutrition. Jessica specializes in recipe development, writing, and social and traditional media relations. She is the co-author of We Can Cook: Introduce Your Child to the Joy of Cooking with 75 Simple Recipes and Activities (Barron's, 2011), the Culinary Corner columnist for Today's Dietitian Magazine, and maintains the popular Nutritioulicious blog. In addition to her professional work, Jessica enjoys all things related to food and wine and spending time with her husband and twin daughters.
Information about Jessica Levinson MS, RDN, CDN's session will follow soon.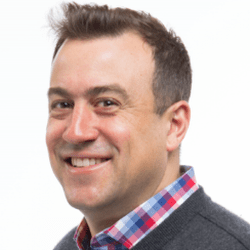 Brian Littleton
President/CEO
ShareASale
As the founder and CEO of ShareASale, Brian has connected thousands of merchants and affiliates alike, ensuring mutual profitability while preserving the spirit and core values of the affiliate marketing industry. Since 2000, his leadership and vision have helped shape the industry into what it is today.
ShareASale celebrates its 16th anniversary this year and currently supports over 4,000 retailers on the ShareASale Network, working strategically with its clients, both on the advertising and publishing end, to maximize their individual potential. Brian is a three-time winner of the Affiliate Summit Pinnacle Award for Affiliate Marketing Advocate of the Year.
Information about Brian Littleton's session will follow soon.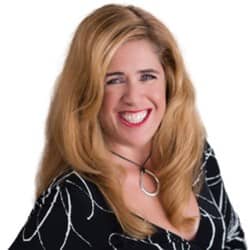 Stephanie Robbins
President
Robbins Interactive
Stephanie Robbins connects brands to niche online influencers to incrementally grow revenue. She brings over 20 years of online marketing experience to the table, including leading the interactive division for a nationally acclaimed digital agency. Stephanie is known for representing a select few brands that she can authentically promote, treating each brand like it is her own. She has spent the past 8 years developing relationships with over a thousand influencers and is passionate about helping them create a flexible lifestyle through influencer marketing. A known subject matter expert, Stephanie has been interviewed on NBC Business Talk Radio and published in Feedfront Magazine.
Information about Stephanie Robbins's session will follow soon.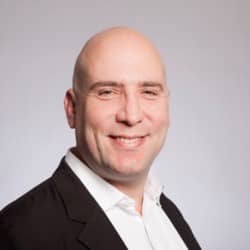 Oliver Roup
Founder & CEO
VigLink
As Founder and CEO of VigLink, Oliver Roup understands the power of native monetization like few others, and is passionate about powering content-driven commerce for companies like Reuters, Maxim, Women's Health and more. Through advanced link technology, VigLink automatically enables publishers to earn revenue, at scale, directly through a publisher's words. Prior to VigLink, Oliver served as a Director at Microsoft in charge of various media properties including XBOX Live Video Marketplace, Zune Marketplace, and MSN Entertainment. In addition to holding patents covering micro-transactions, media, and metadata, he is currently a board member of the Performance Marketing Association and chair of the PMA's Content Monetization Council. Oliver received his bachelor's and master's degrees in Computer Science from MIT and his MBA from the Harvard Business School.
Information about Oliver Roup's session will follow soon.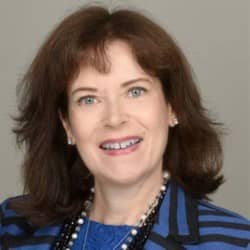 Barbara Rozgonyi
CEO
CoryWest Media
Barbara Rozgonyi leads CoryWest Media, a Midwest-based WIRED branding and social selling consultancy that positions its clients as highly visible, attractive, and influential leaders online. The company's client list covers a wide range of industries from Fortune 500 to startups. An influential digital marketing expert and author, Barbara began blogging at http://wiredPRworks.com in 2006. She co-founded Social Media Club's Chicago chapter in 2008 and was selected by Nokia as one of two social media experts to represent the U.S. at Social Media Week Berlin in 2013. Named one of the top 50 content marketing influencers on Twitter, Barbara's digital brand is @wiredPRworks.
An international speaker in the meetings and event industry, Barbara is Meeting Professionals International member and a National Speakers Association professional member.
Information about Barbara Rozgonyi's session will follow soon.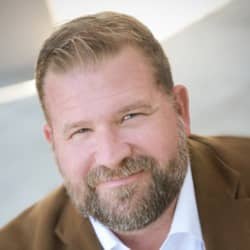 Greg Shepard
Chief Technology Officer
Pepperjam
Greg Shepard is a seasoned veteran in building and running sustainable growth businesses. Greg's former company, AffiliateTraction, was acquired by eBay Enterprise Marketing Solutions in January of 2016, at which point he assumed the role of Chief Strategy Officer. The company then rebranded as Pepperjam in April 2016 in a transaction that earned several prestigious tech M&A awards.
After charting the company's trajectory for future products and service offerings, Greg transitioned into his current role of Chief Technology Officer in 2017 to execute on the vision and strategy.
Prior to AffiliateTraction, Greg was involved with and/or co-founded a number of online retail merchants, publishers, SAAS affiliate tracking softwares, and directories, all of which were acquired. He has served on numerous advisory boards, is a regular contributor to industry publications, most recently Adweek, and a frequent speaker at conferences around the globe.
Information about Greg Shepard's session will follow soon.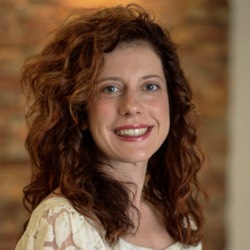 Laura Smous
Head of Product Marketing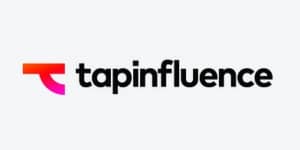 Laura is the Head of Product Marketing at TapInfluence. Laura blends extensive agency and Software-as-a-Service (SaaS) experience, along with a love for the art of marketing and passion for data, to help brand and agency customers generate measurable ROI, with influencer marketing. She is a versatile marketing leader and accomplished writer, with nearly twenty years of experience.
Information about Laura Smous's session will follow soon.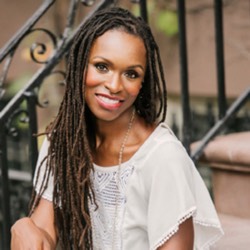 Latham Thomas
Founder
Mama Glow Guru
Latham Thomas, aka Glow Maven is a celebrity wellness/ lifestyle maven and birth doula- transforming not only how women give birth to their babies, but how they give rise to the best version of themselves. Named one of Oprah Winfrey's Super Soul 100- a enlightened group of leaders elevating humanity with their work- Latham is helping women embrace optimal wellness and spiritual growth as a pathway to empowerment. She is the founder of Mama Glow (MamaGlow.com) a lifestyle brand and highly regarded website offering inspiration, education, and holistic services for expectant and new mamas. A graduate of Columbia University and The Institute for Integrative Nutrition, Latham formally served on the advisory board of Yahoo! Health and currently she serves on the TUFTS University Nutrition Council. Latham is best-selling author of "Mama Glow: A Hip Guide to Your Fabulous Abundant Pregnancy," a go-to wellness guide for expecting mothers endorsed by Dr. Christiane Northrup, Dr Mark Hyman, Christy Turlington Burns & more.
Having cultivated her wellness practice over nearly a decade she has served as a doula and lifestyle guru for celebrity clients including: Alicia Keys, Rebecca Minkoff, Tamera Mowry, Venus and Serena Williams and more. A self proclaimed ritualista, Latham believes in turning the the ordinary routines of every day life into something sacred. Whether travel, dining, self care, style, fitness, mindfulness or wellbeing, Latham is guided by inspiration and celebrates moments of magic in the mundane.
Latham's leading a revolution in radical self-care teaching women everywhere to "mother themselves first". She was named one of the "Top 100 Women To Watch In Wellness" by Mind Body Green. A single mom residing in NYC, she is the proud mother of 13 year old DJ prodigy and entrepreneur, DJ Fulano Latham has been featured in a variety of media outlets including, Vogue, SELF, Fast Company, Wall Street Journal Magazine, Essence, Fit Pregnancy, Dr. Oz, Good Day NY, Inside Edition, to name a few.
Information about Latham Thomas's session will follow soon.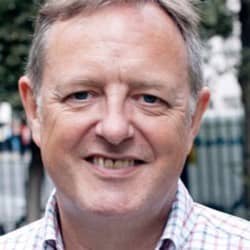 Chris Tradgett
Director
Publisher Discovery
Chris Tradgett has been 14+ years in the affiliate industry, initially as one of the early team at Buy.at affiliate network, then client side - and the last 4 years growing the Publisher Discovery platform. Currently providing affiliate network intelligence to leading affiliate networks, OPMs, agencies and merchants globally to power affiliate recruitment strategies.
Information about Chris Tradgett's session will follow soon.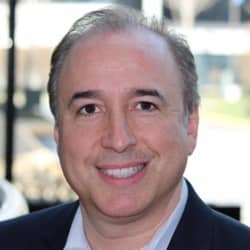 Martin Weinberg
Director of Marketing, US

Martin Weinberg leads the US marketing team at SEMrush which is driven to help marketers succeed through advanced competitive intelligence. Prior to SEMrush, he helped many organizations develop creative digital strategies to reach their audience and inspire action. Martin consulted to brands such as Comcast, Ricoh, Campbell's, uPenn and Reed Business Information, where he created the largest B2B email marketing program in the world at the time. As an industry speaker, Martin enjoys contributing new ideas and insights about digital strategy, online marketing, and social media at conferences, universities, and corporate events, such as Digital Summit, Pubcon, SMX and more.
Information about Martin Weinberg's session will follow soon.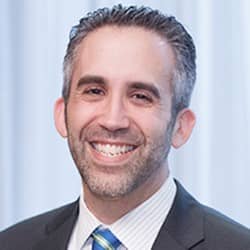 Adam Weiss
GM & SVP
Rakuten Affiliate Network
Adam Weiss is the General Manager for Rakuten Affiliate Network (formerly LinkShare), and is responsible for the overall strategic direction and technology roadmap of the global affiliate business. He also focuses on new business development, partnership optimization and Publisher account management. Adam has held multiple roles within Rakuten Affiliate Network, having joined the company in 2003. Prior to that time, he held publisher-facing positions at About.com and 24/7 Media.
Information about Adam Weiss's session will follow soon.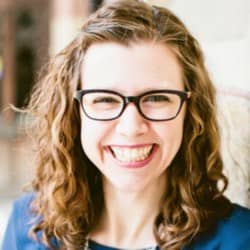 Jessica Woodbury
Business Development Manager, Content
CJ Affiliate
Jessica began blogging 15 years ago and has been writing at her personal blog, Don't Mind the Mess, for over 8 years. She is a freelance writer whose writing has appeared on The Toast, Book Riot, and The Huffington Post. She worked on Wayfair.com's SEO team and built their innovative Homemaker Blogger Program. She is currently a Business Development Manager at CJ Affiliate, where she is the key strategist on CJ's Content team and helps influencers and brands connect through the affiliate channel.
Information about Jessica Woodbury's session will follow soon.